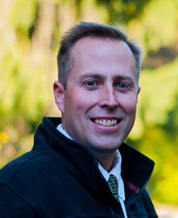 Sales Agent | Rural Regions - Timber & Land United Country Lifestyle Properties of Maine
United Country Lifestyle Properties of Maine
113 West Broadway
Lincoln, ME 04457
Email Phone: (207) 794-6164 Toll Free: (800) 286-6164 Fax: (207) 794-6666

About Doug
Doug believes that each landowner has goals that are unique and important. He strives to get all of the necessary facts for his clients so that they can make well informed decisions on their investments. Doug feels that the client/agent relationship is one that requires trust, honesty and good communication. He specializes in timberland and recreational land sales in Maine.
He graduated with a B.S. in Forest Management at the University of Maine. As a licensed professional forester he has been practicing forestry in Maine for the last 14 years. His experience combined with his passion for satisfying landowner objectives makes him a great asset to any client.
Doug lives in Carmel on his 40 acre family farm. He enjoys spending time hiking, hunting and exploring Maine's vast wilderness with his son, Ben. He spent his childhood in the woods of Maine at his family camp on Schoodic Lake where he still spends most of his summers fishing and kayaking.
Testimonials:
"We were very pleased with Doug Reed's work on selling our 119 acres of forestland in Dixmont.
The promotional material that he prepared was outstanding and the follow-up was excellent. He presented several offers in a clear, organized manner, helped us deal with questions from the title company and stuck with it through thick and thin even when offers didn't work out. He even followed through with one offer while he was on vacation.
When our sale went through, he moved the paperwork along right on schedule and wrapped everything up exactly as promised.
We were impressed!" -Lester Decoster
"Working with Doug Reed was a pleasure. As out of state clients, he worked really hard to make each of our trips to Maine worthwhile. He took the time to understand exactly what we were looking for. After sacrificing a few long Saturdays, he found us the right property. He was knowledgeable and very helpful through the purchase process. We will be forever grateful for his help.
He found us our dream property and he will help you find yours." -Wendy and Sean Wesley